a purpose-built venue for yoga retreats, teacher trainings, and events
Our venue is one-of-a-kind, situated by calm waters, offering a peaceful alternative to busy beach locations. Our spacious facility includes open living areas, cosy hideaways, dedicated yoga spaces, lush gardens, abundant tree canopies, and more. We've designed it with a sincere commitment to hosting yoga retreats and teacher trainings for those who have a deep love for nature.
the location
Our location is very convenient – just a short five-minute drive to the charming town of Habaraduwa and its beautiful beach. In just ten minutes, you can reach the famous Kabalana beach, known globally for its surf. If you need anything else, the city centre of Galle is only 30 minutes away, providing all your essentials. When it's time to leave, the international airport in Colombo is a comfortable two-hour drive from our doorstep.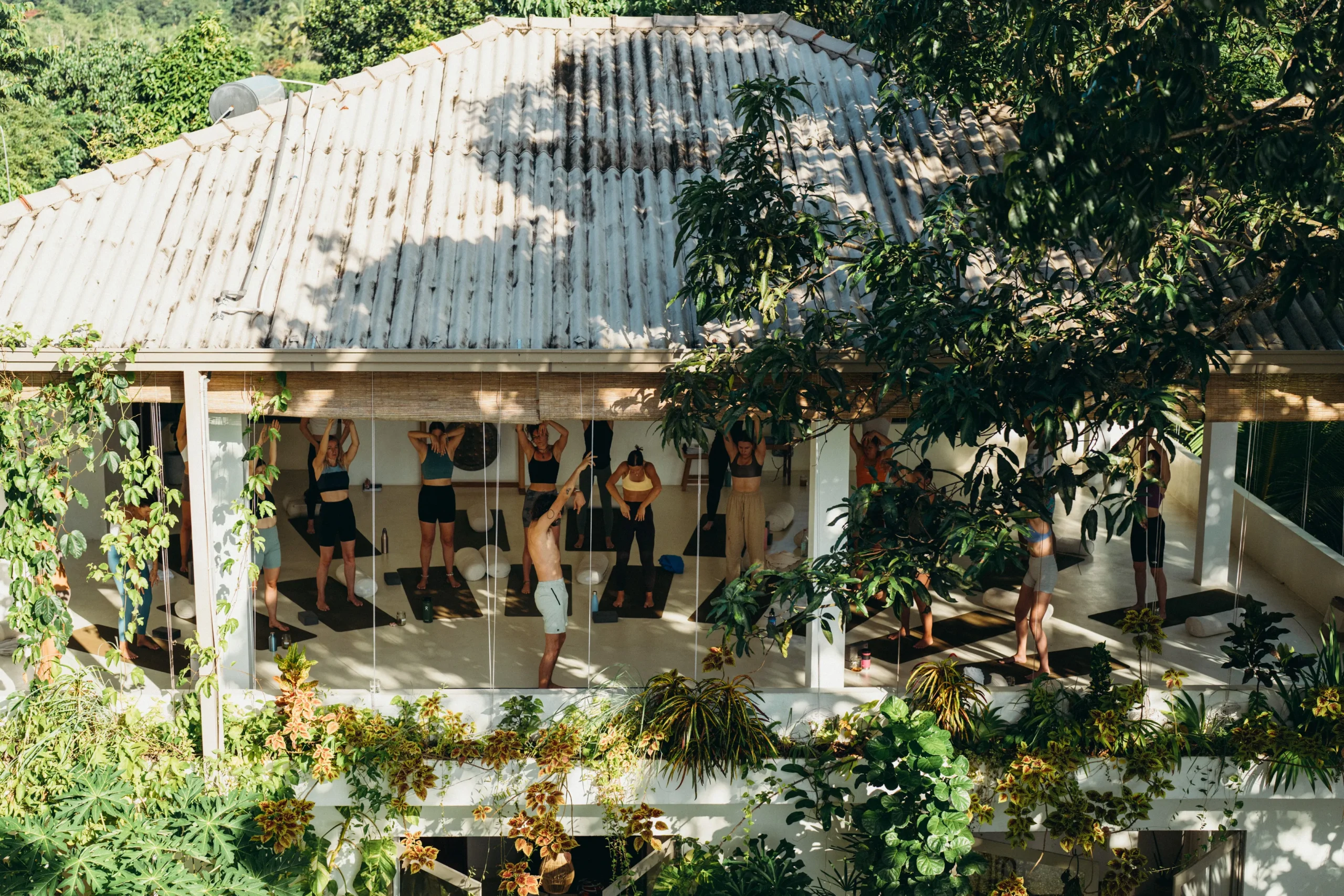 the yoga shala
We've carefully designed our yoga hall to accommodate various teaching styles and workshops. The spacious, pillar-free layout ensures remarkable comfort, visibility and versatility. Situated among the peaceful surrounding trees, shrubs and flowers, our shala creates a tranquil atmosphere for deep practice. Additionally, we've equipped it with all the necessary props, making it easy to teach in any chosen style.
the nature
Lanka Yoga has an uninterrupted view of the picture perfect Koggala Lake from each room. You'll see nothing but green and blue, with the occasional crocodile, family of monkeys, swarm of eagles, butterflies, fireflies, and other wildlife that will make it feel like you're living in a national park.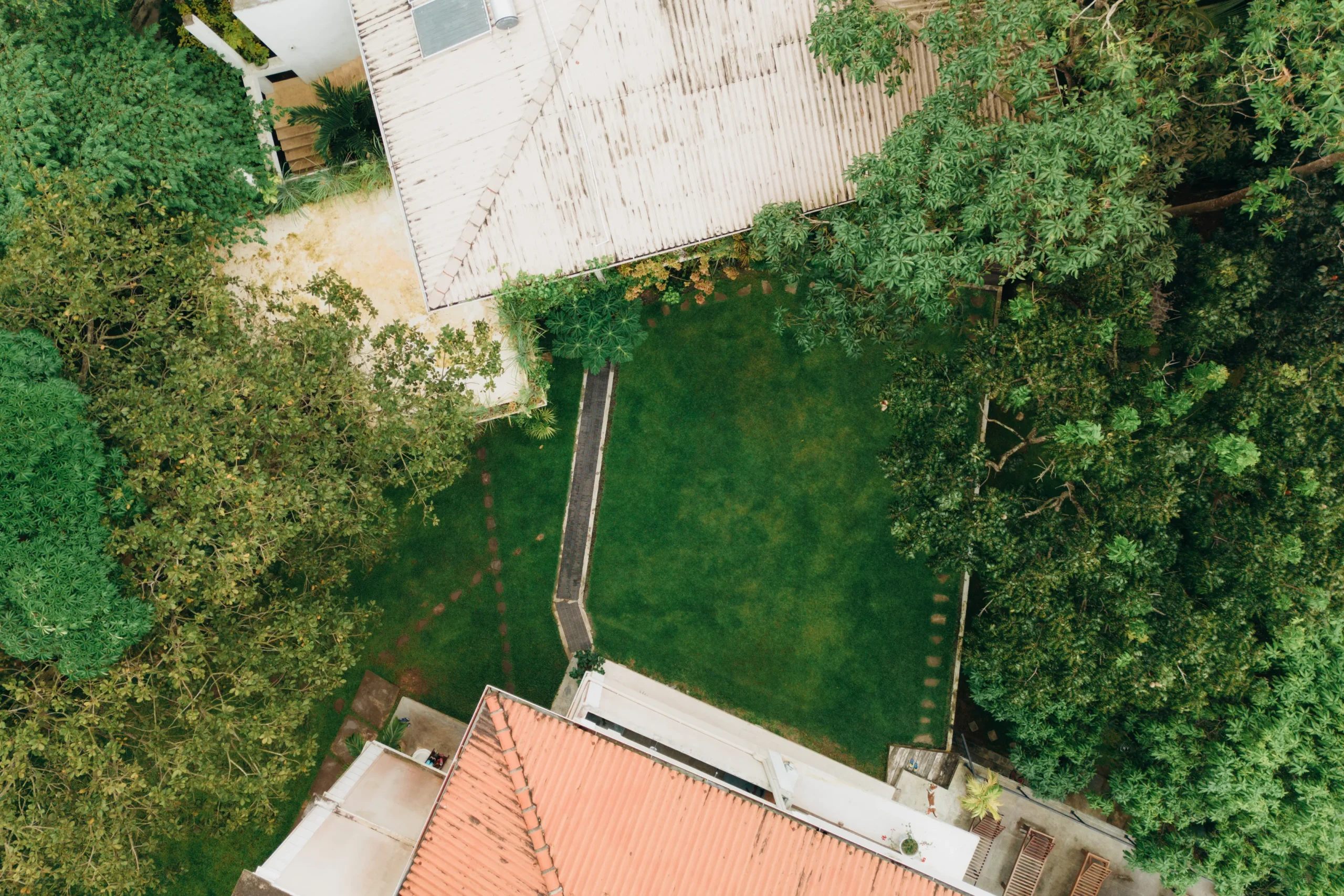 the space
Our retreat has a variety of stunning natural landscapes. There are fruit tree groves with mangos, jackfruits, rambutans, donkas, and papayas. On site, there are big grassy lawns for outdoor activities, sunbathing and practice sessions. We're working to let nature thrive by nurturing the soil, growing native trees and running a completely eco-friendly yoga and living space. We also have a big vegetable and spice garden you can explore, pick from, and cook with.
the vibe
Lanka's atmosphere feels homely, welcoming and cosy. We pay close attention to details like lighting, staff training, and the music in our venue to create a warm, peaceful, and energising vibe. This naturally fits with the essence of most yoga retreats, but if you have a specific vision in mind, we're happy to customise Lanka's vibe to your preferences.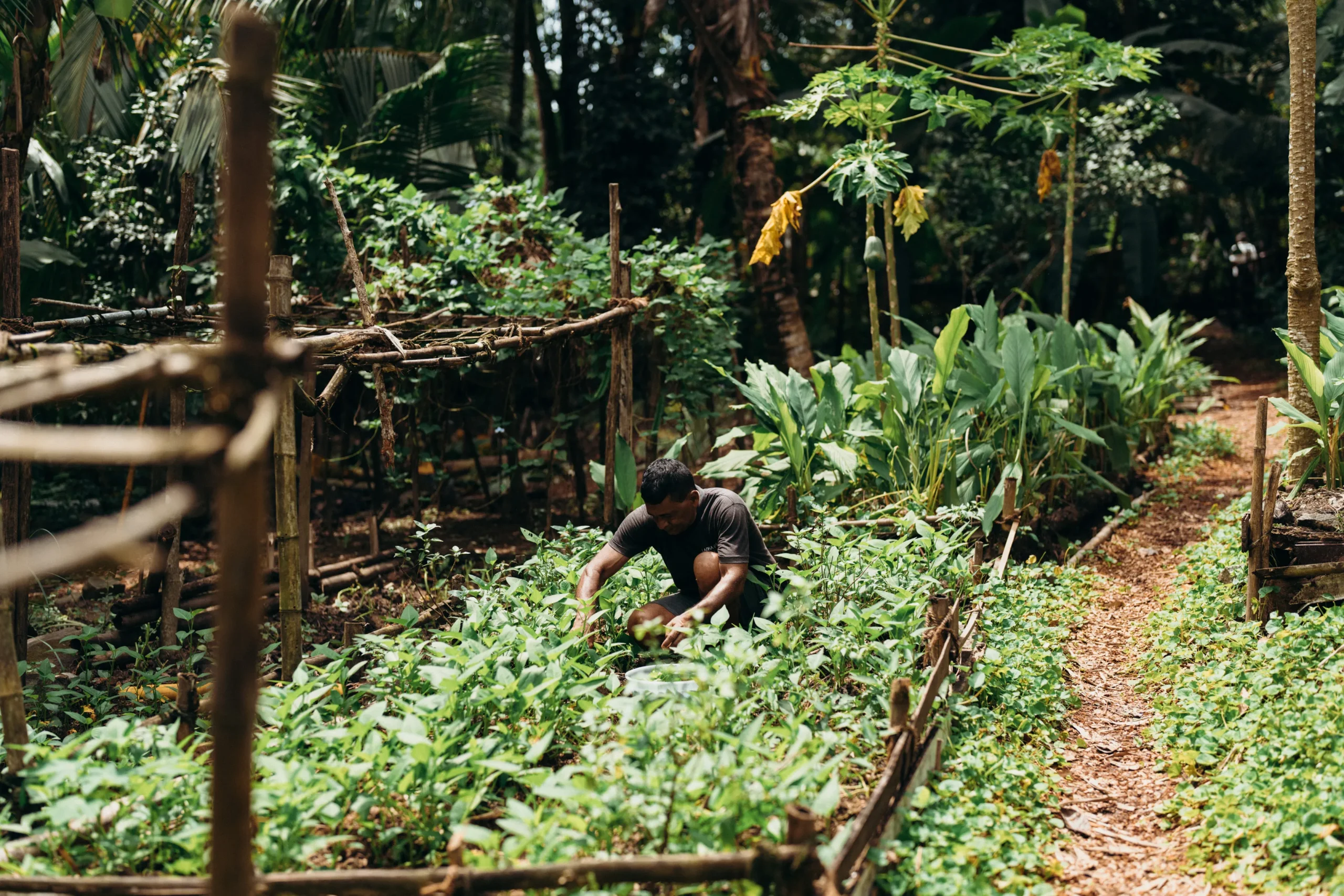 sustainability
Sustainability lies at the core of our values. We acknowledge the urgent climate crisis and the depletion of our planet's wilderness, and we are committed to making a difference. Our dedication isn't just lip service; we back our words with actions, having invested in a range of sustainable solutions, from our water filtration system to our waste disposal.
Find out more
We're located on a spacious property of almost one acre, bordered by the calm Koggala Lake.
Right at the water's edge, our venue offers a peaceful escape from the busy nearby beaches. Our large facility includes open living areas, cosy spots, dedicated yoga spaces, well-kept gardens, lush trees, a substantial vegetable garden, and more. Designed to host nature enthusiasts, we can accommodate up to 25 guests in nine beautiful rooms.
Lanka Yoga is situated by the tranquil shores of Koggala Lake in Duwa Village
Right next to South Sri Lanka's most renowned surf spots. We're just a five-minute drive from Habaraduwa Beach and ten minutes from Dewata, providing a year-round surf haven. The Portuguese-style colonial city of Galle is only a 30-minute journey away in a tuk tuk. Additionally, it's a comfortable two-hour drive from the international airport in Colombo.

we have three buildings on site
The main villa is a luxurious retreat with five spacious bedrooms, an open-plan living and dining area, a sunbathing area, and an infinity pool overlooking the lake. The villa also has hidden relaxation spaces on the roof waiting to be discovered.
Next to the villa, our second building contains a guest block nestled beneath a lush grassy expanse. Here, four cosy individual rooms offer breathtaking lake views and come with generous balconies for your relaxation.
In our third building, we have our 'yoga shala,' our designated 110-square-metre yoga studio. On site, you'll also find storage facilities, an office, communal bathrooms, and a soothing massage area.
to download our info pack, make an inquiry or booking, please fill up the form below
Our retreat venue is a peaceful haven, perfect for yoga retreats, teacher trainings, and holistic gatherings. It provides a serene environment for self-discovery and connecting with like-minded individuals. Our accommodations can accommodate groups starting from 12 guests, with a minimum stay of 6 nights or more. We understand the importance of finding the right location that aligns with your needs, from its setting and facilities to its atmosphere and affordability.
At Lanka Yoga, we are dedicated to building lasting relationships with our guests, offering an exceptional experience that exceeds expectations. To help you make an informed decision, we have prepared a venue information package that addresses all your questions and provides an accurate representation of our venue. Simply fill out the form below, and we will send you this package right away to give you a deeper insight into what we offer and who we are. We look forward to the opportunity to host you at Lanka Yoga.